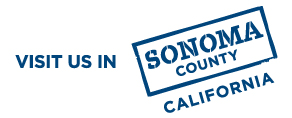 Guest Access & Getting Around
Front door entry is made available through a keyless system.  Guests will be asked for a 4 digit code and it will be programmed into the lock.  Guests can access the main home, carport and deck with enclosed courtyard and fenced yard. The detached studio is owner use only (not occupied during guest stay). There is a key in the house for the garage. The washer & dryer, bird feeders, and BBQ are located in the garage.   As a guest of the owner there is also access to The Sea Ranch homeowners' Association recreation areas with tennis courts, swimming pools, saunas, trails (both bike, horseback and walking). The closest, Ohlsen Center, is only about a ten minute walk from Sailfish.
Sea Ranch parking tag & membership card(s) are found inside the House Binder.  The parking tag should be placed inside your vehicle clipped to the rear view mirror upon arrival.  This will allow you to park on the private Sea Ranch roads.  The membership card will allow you to enter any of the recreational areas to swim or play tennis.  The House Binder also contains local recommendations, trail maps and a guest book.
Sailfish is located about the middle of The Sea Ranch.  About a 5 mile north drive on Shoreline Highway One is the coastal town of Gualala, located on the Gualala River.  In town you will find several restaurants, art galleries and two grocery stores, The Surf Market and Gualala Market.  Gualala is also known for the Gualala Arts Center, located at 46501 Old State Highway, open weekdays 10 am to 4 p.m. and weekends from noon to 4 p.m.  Many special events and exhibits take place and a calendar may be viewed on their website:  .http://gualalaarts.org/      Point Arena, about 11 miles north, has a wonderful historical theatre, pier and lighthouse, all worth exploring.  Just 5 miles south is the Sea Ranch Lodge, for dining with a wonderful view.  A personal favorite is the 2 Fish Bakery, inside a remodeled historic store found in Stewarts Point, about 6 miles south.  Besides hiking the trails in The Sea Ranch you can also rent bicycles from Sea Ranch Supply, located at 35550 Verdant View.